Get A "God View" Of Your Projects Today
Take charge of your projects & properties like never before!
God View In Property Development
"God View" , a term coined popular by Uber Operations Team to track the movement, information of driver and many more IN REAL TIME.
Why is God View critical for Property Developers? Out of all the industries out there, the property development industry involves the largest amount of budget planning, organization & collaboration, top down communication, management of resources and many more. Any time wasted on miscommunication or delayed reports can cost the the organization tremendous losses in cost overruns or LAD charges.
Why Remicle Property? We at Remicle prides ourselves to be able to provide one of the most extensive customized end-to-end business solutions under A SINGLE PLATFORM .This is important because critical data and information will be pass through seamlessly between all branches of your organization ERROR FREE ,No Double or Triple Data Entry, Automated LIVE Reports to truly give you the "God View" of your projects inside out making managing your projects a breeze.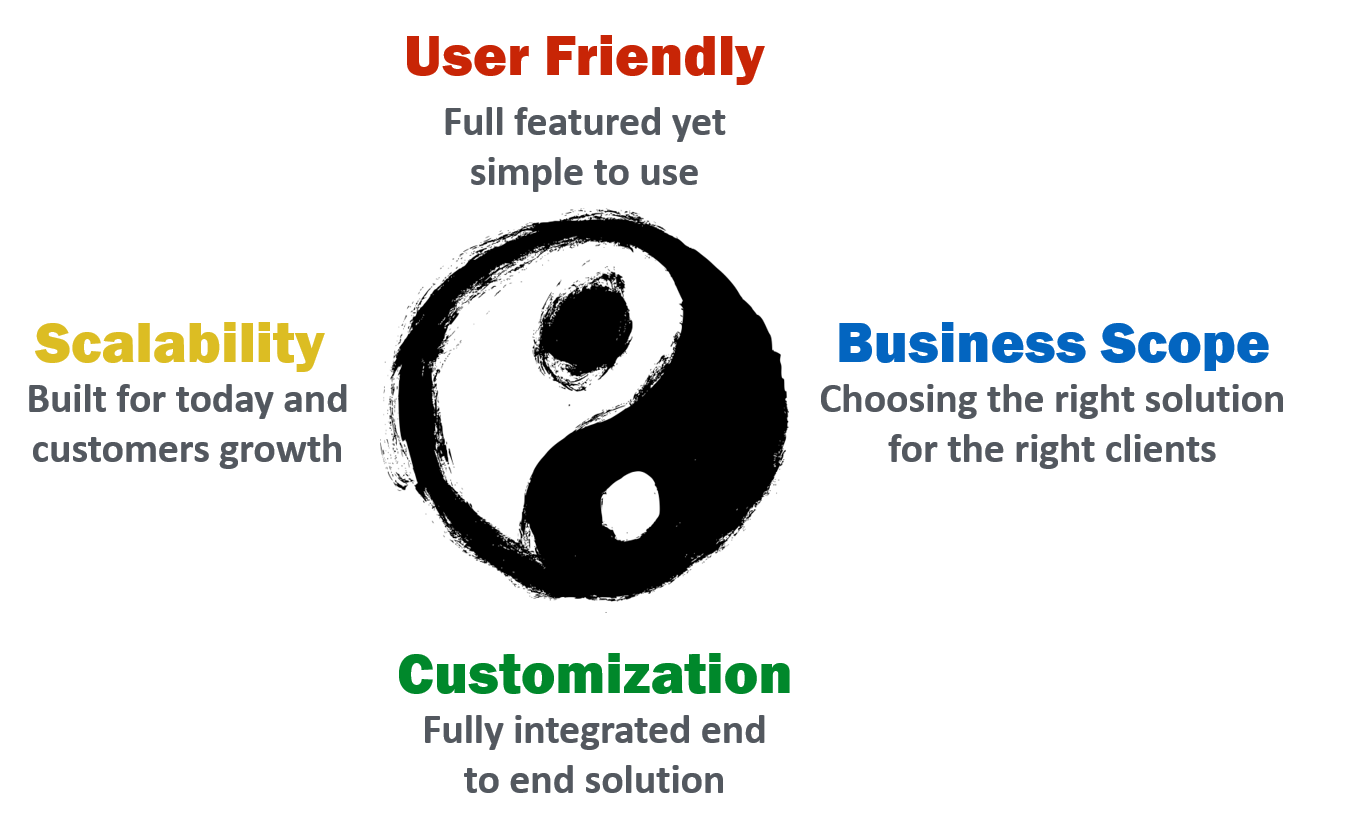 I.T. is Merely a Tool
Remicle strongly believes technology is an enabler to help our clients achieve their targeted objective to run a successful and efficient enterprise.

And the key to a successful marriage between system and people stems from having fully understanding the businesses needs and recommending the right solution to solve the right problems.
Key Verticals In Property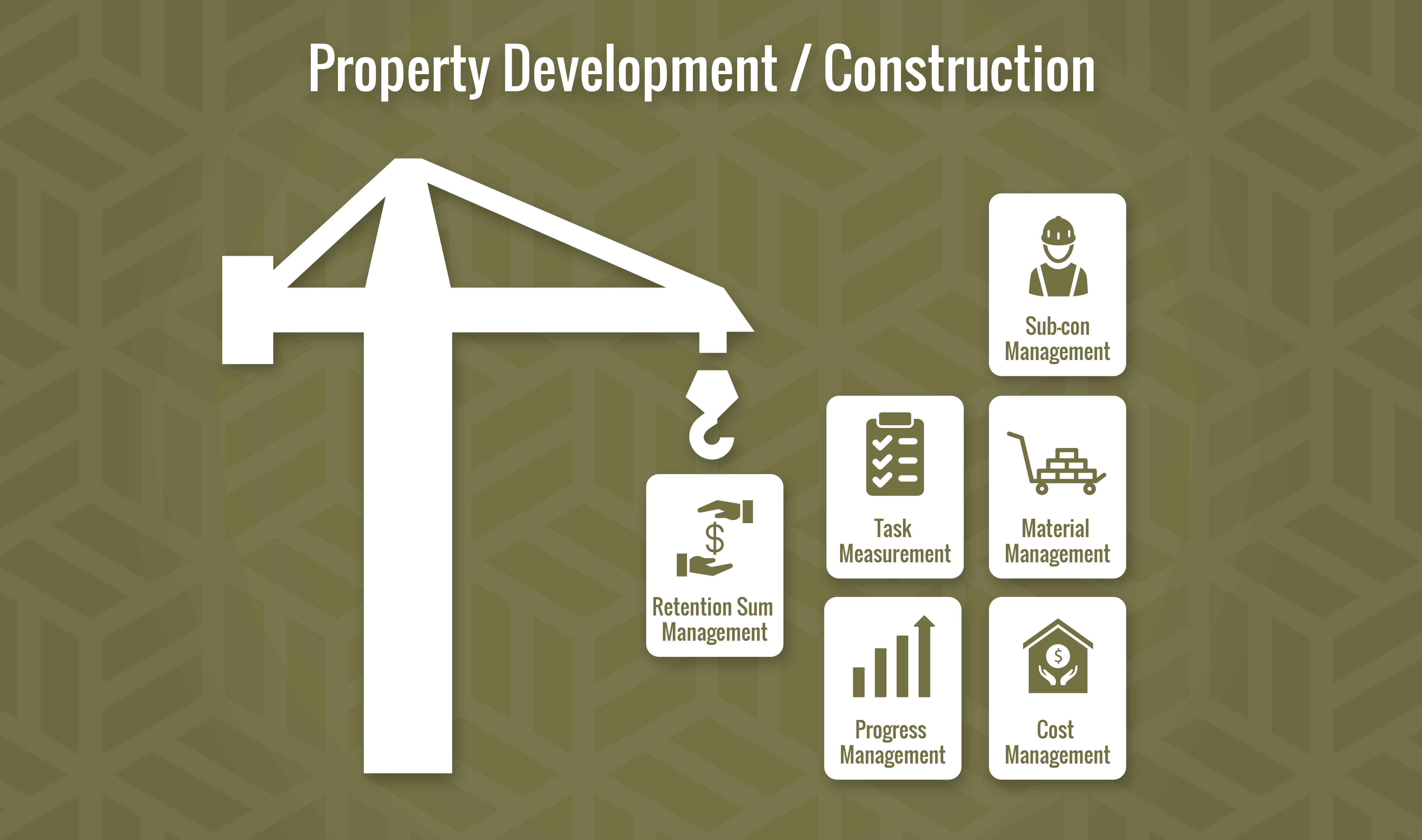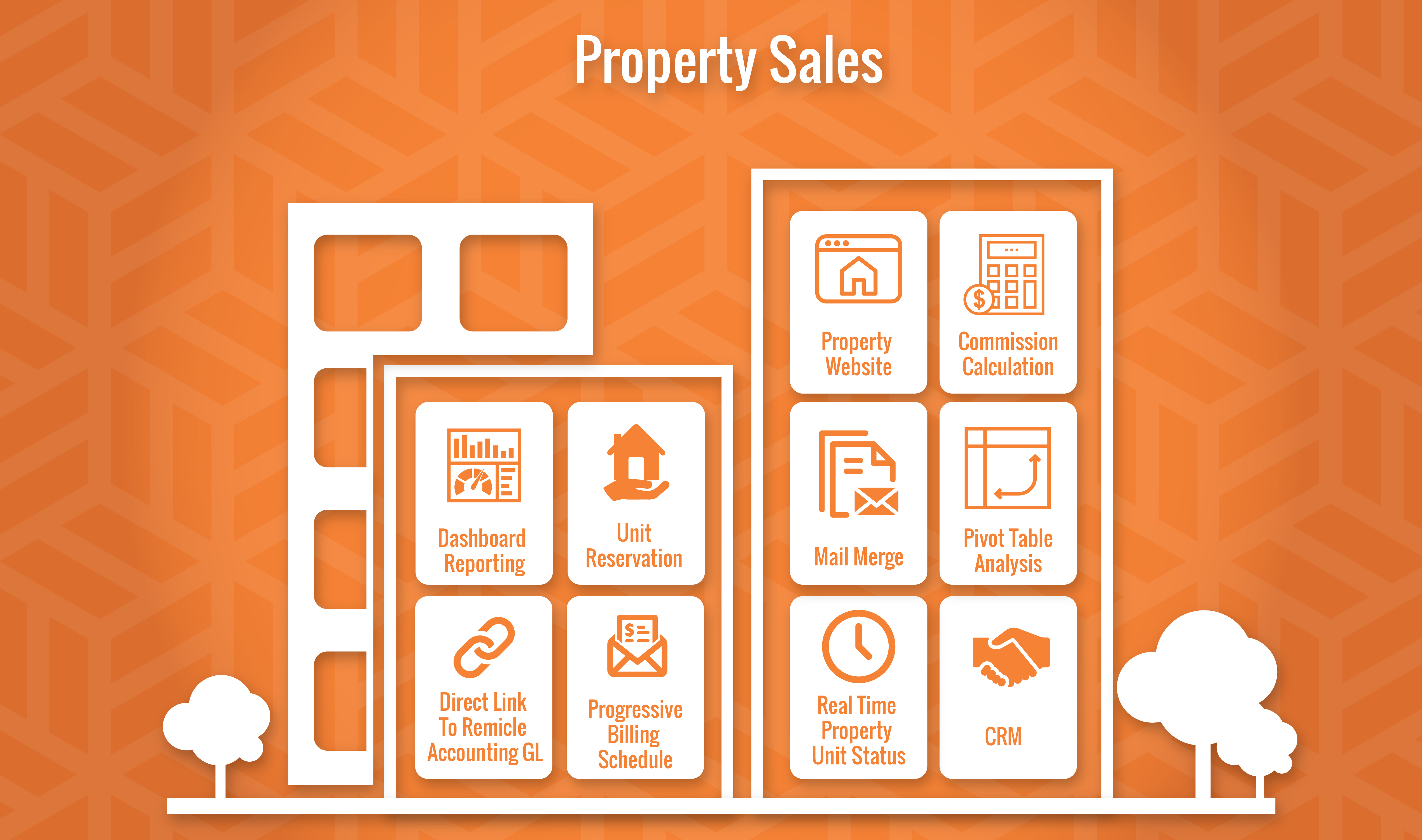 Key Highlights for Property Development
Timescale & Phasing
Configure Property Templates for all development types from office to multi-phase residential and save time getting feasibility models started.

Easy model adjustments for changing phase duration and stages.

Tie expenses and revenues directly to phases and stages with varied distributions like s curves.
Finance Structures
Unlimited number of debt and equity structures down to individual phase.

Account for different contribution rates and profit distributions with waterfall return structures and IRR lookbacks as you secure capital.

Pro formas to understand exit cap rates, expenses and revenues, and detailed cash flows.
Sensitivity Scenarios
Sensitize multiple development scenarios to find highest and best use for all projects being considered.

Model up to six changing variables at once to

understand impact of macroeconomics on returns to projects.

Understand risk and see percentage change from base so equity partners are clear on outcome.
Cost Control & Project
Monitor KPIs against released budgets so individual cost and revenue lines can be kept in scope over multiple timeframes and projects

Simplify workflows and management easy chart of account mapping so you maintain a direct access to the most up to date figures in your accounting and project management solutions.

Keep your entire team on one solution from forecasts to budgets to actuals during development so alternatives for keeping projects in scope can be assessed from one set of figures.
Comprehensive Reporting
Over 50 built in reports makes analyzing performance easy and can be grouped in sets to share across the business and with investors.

Consolidated reporting and dashboards keep KPIs front and center for single and multiple projects so risks are managed across the company.

Drill down from a consolidated portfolio into

individual projects, phases, stages and even individual cost and revenue line items to ensure projects stay in scope at all levels.
Integrated Solution
Pull data from accounting solutions so teams are all working off one set of figures and push back once decisions have been made for consistent management.

Map cost and revenue line items so variances to plan are identified and accurately addressed.

Export performance and models to Excel for additional proprietary modelling and reporting requirements.
Key Highlights for Property Management
Reduce Operational Costs
Comprehensive AR and AP lease tracking.

Comprehensive expense management.

Meter tracking and billing

Common Area Maintenance (CAM) expense

management

Contribution and overages reconciliations.

Manage Tiered Leasing & Billing
Easy tracking and report terms, charges, service calls and manage preventative maintenance schedules by building and unit.

Add AR/AP charges and associate with a specific GL account, payment term or tax schedule.

Escalate charges by rate schedules, Consumer Price Index (CPIs), percentages or fixed amounts.
Maximize Occupancy Levels
Creating various types of detailed leases, track and record rental contacts, plus keep up with Current Tenancy Reports to find opportunities.

Importing and update Consumer Price Index (CPI).

Tracking and manage property improvements and changes.
Increase Administrative Productivity
One consolidated system for data entry and processing transactions.


Copy existing entities to create similar new lease records.
Batch process invoices.
Eliminate duplicate data entry in multiple systems.
Efficiently process workflows such as tenant deposits and moving out tenants.
Flexible Billing Procedures
Automatically invoice tenants for recurring charges.

Complex and variable charge billing calculations available.

Incorporate straight line calculations.

Fixed, variable, rate schedule or CPI based charge escalations and amortizations.

Assign pass through expenses to tenants based on allocation templates.
Financial Reporting
Build out the entire escalation for the life of your leases, enabling you to easily forecast on future billings.

Analytical reporting by territory, building, sites or units.

Detailed rent roll reports and vacancy reports.

Lease status and delinquency reports.

Financial reports, such as aged receivables, and P&L by building.
Allocation Charges & Expenses
Calculate and charge Common Area Maintenance (CAM)

Track meter readings and bill accordingly.

Assign various terms and charges to leases.

Expense tracking and recoveries.

Manage CAM reconciliations and expense allocations assigned to various accounts per building.
Expense Management
Benefit from a flexible expense

allocation/management system where users can "pass through" charges or specifically allocate charges.

Account for and process annual Common Area Maintenance (CAM) reconciliations to ensure they match actual costs versus received CAM payments.
Modular Design
Tenant & Ground leases.

Tower management for cellular or telecommunications towers.

Overages, for Sales Based Rent calculations.

Common Area Maintenance (CAM) charges.

Adding one time charges, either individually, or en masse.
Meter Consumption
Manage meter usage tracking and billing for tenants.

Multiple meters, leases or units can be assigned.

Custom calculations created and consumption

charges imported from other systems by text or .csv file.
Tower Management
Process site and lease centric transactions for

complex wireless and broadband tower leasing agreements.

Revenue sharing options.

The Tower Management module is an optimal

solution for tower managers with a need for detailed lease management functionality.
Broker and Agent Management
Pay commissions to real estate agents or brokers.


Store and manage broker and agent contacts and keep track of paid commissions
Key Highlights for Property Sales
Up-to-date Property Information
Live up to date property information.


Property and Owner information.
Contract.
Past payment and records.
Total available, booked, leased and sold units dashboard.
Dashboard and reporting.

Configurable Business Rule
Configure the system business rules to suit your business requirements.

Dynamic workflow and processes customized to your needs.
Automated Deal Tracking
Track orders from engagement to sale/rent.


Transparent sales process for better communication with all members of the project or sales team throughout the sale and transfer process.
Manage and administer the entire sales process from point of sale transfer of title regardless of geographic location.
Real Time Reporting
Customized dashboard and reporting.

User level customized favorited settings.

Dynamic pivot table reporting.

Share reports between team members.

Document Tracking Management
Ensures all documentations are executed and

processed.


Predefine the sequence of activities and due dates for all the legal activities.
Broker and Agent Management
Pay commissions to real estate agents or brokers.


Store and manage broker and agent contacts and keep track of paid commissions
Learn how to activate your "God View" today!
Reach out to us and arrange a demo.