Evolve Your FMS To The 21st Century
Unlike us in crisis, your FMS does not need to social distance with your ERP anymore
Fleet Management in the 21st Century
Fleet Management Solution is typically a silo based software that runs independantly from your ERP solution. However due to it's isolated database, a lot of additional workload is created by double and triple data entry, manual tracking and making logic of the abundance of raw data it creates.
With the advancement of cloud technology and Remicle ERP. Fleet Management is no longer like what it used to be. From legacy solutions that run in silos and external GPS devices, manual driver management, silo HR expenses claim for fuel card and many others, Remicle is one of the pioneers in this industry providing a full end to end integrated solution in a single system.
Complete End to End Fleet Management Solution (FMS)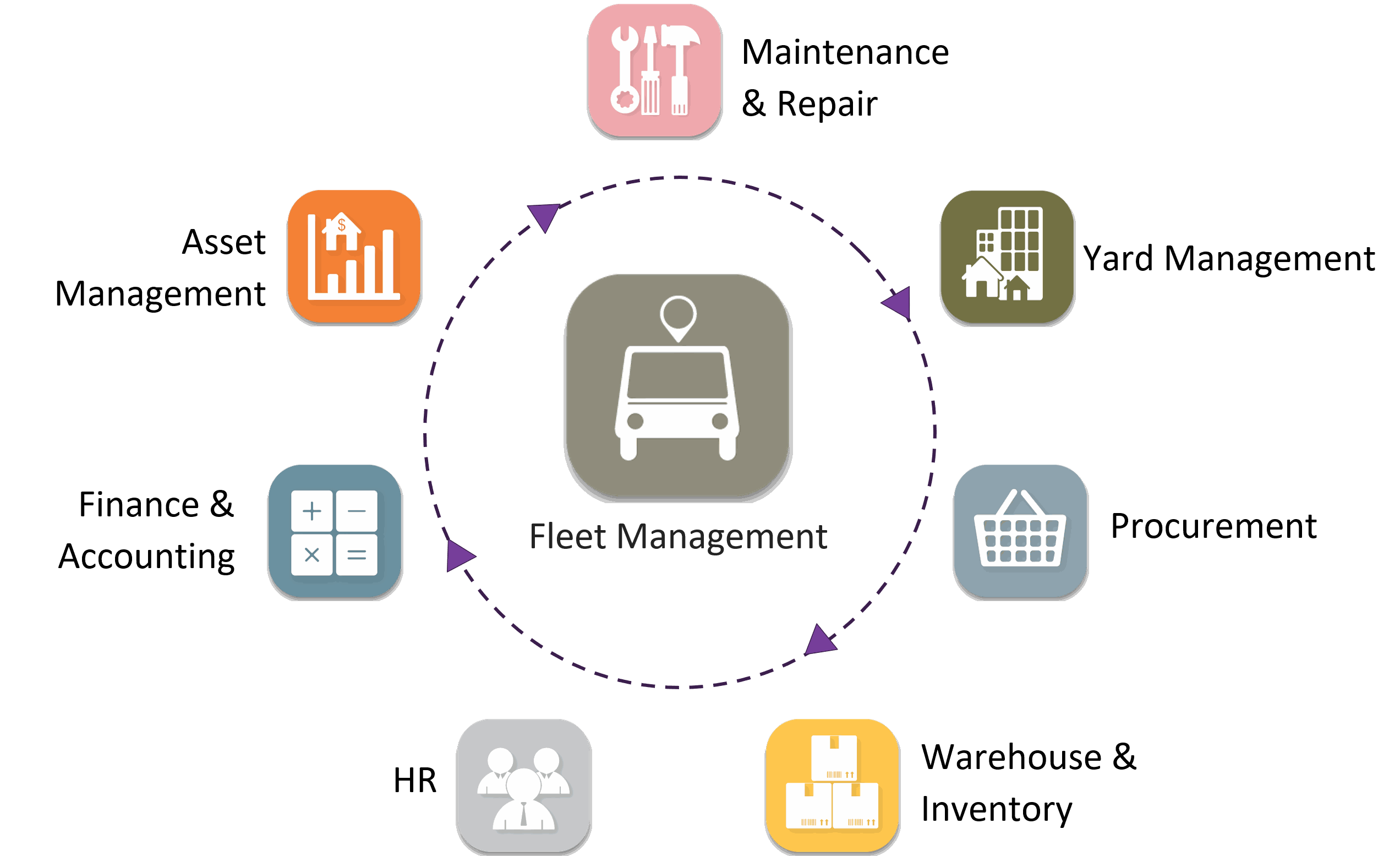 Remicle Fleet Management Key Highlights
All in a single platform. Remicle Fleet Management System integrates different functions in managing a fleet of vehicles with integration into accounts, inventory for spare parts management, contract staff & payroll, invoicing, insurance, asset management, vehicle maintenance, driver details and many more.
Customized workflow and processes. Define your business workflows and processes in our highly customized solution, enabling automation and ease of use.
Save time. Fully integrated system allows data to flow seamlessly between modules creating ease of use for salary payments, tracking of vehicle cost and maintenance, delivery orders, availability of fleet and many more in a customizable master dashboard view.
Document Management. Manage all documents relating to your fleet from purchase, insurance, road tax, maintenance receipts, spare parts details and warranties. Set reminders for renewals & preventive maintenance and never miss a date again.

GPS Hardware Integration. Remicle FMS is also fully integrated with Remicle IoT division GPS device, with enhanced features such as Accurate GPS Tracking, Driver Behavior Management, Geofencing Triggers & Notifications, Route Planning and Optimization, Robust Engine Data Reports, Engine Health & Maintenance and Accident Notifications & Collision Reconstruction Reports.
Safety Add-Ons. Increase your fleet safety with cameras, collision warning systems, duress buttons, door locks and fatigue detection headgear.
Everything you need in a single platform. What more could you ask for?
---
Evolve your FMS Today!
Reach out to us and arrange for a demo.